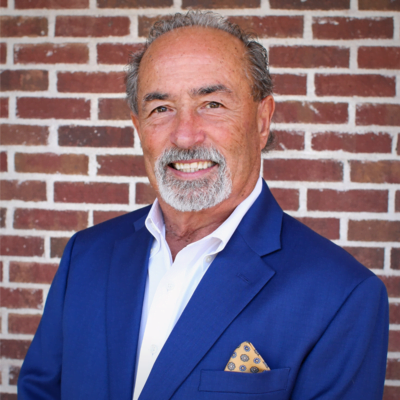 Gary Gainspoletti is an accomplished financial professional with a wealth of experience and a passion for helping clients achieve their financial goals. As the founder of Gainspoletti Financial Services and the Branch Manager at RJFS, Gary has dedicated his career to providing comprehensive financial planning and investment management solutions to individuals and businesses.
Gary's journey in finance began with a strong educational foundation. He earned his BBA in Accounting from Delta State University in 1973. He holds several registrations, CPA, CFP®, Investment Series 6, 7, 24, 26, and 63, highlighting his expertise in various areas of financial services. He is also a licensed life insurance agent in Mississippi.
One of Gary's most notable achievements is his recognition as a CERTIFIED FINANCIAL PLANNER™ professional. This esteemed designation highlights his dedication to providing clients with comprehensive, personalized financial planning strategies tailored to their unique needs and aspirations. In addition, Gary's 50 plus years as a Certified Public Accountant brings an in-depth
understanding of tax planning and accounting principles to his practice. Gary is a member of the American Institute of Certified Public Accountants (AICPA), the Mississippi Society of Certified Public Accountants (MSCPA), and the Financial Planning Association.
Beyond his professional accomplishments, Gary is deeply involved in his community. As an Alderman at Large for the City of Cleveland, he plays an integral role in shaping local policies and initiatives. He is also a devoted member of the Cleveland-Bolivar Chamber of Commerce, the Economic Development Foundation, and Team Cleveland. Gary has served on the Advisory Board of the Cleveland School District, demonstrating his commitment to education and the future of his community.
Gary's dedication extends beyond his community involvement. He is a proud member of the Knights of Columbus, having previously held leadership positions within the organization. Gary has served on the DSU Accounting Advisory Board and is a member of the DSU Green & White Fund. He has also served as a past Director of the DSU Foundation, supporting his alma mater and its mission.
In his personal life, Gary finds joy in spending time with his loving family. He is married to Jamey Gainspoletti, and together they have two wonderful children, Russell Gainspoletti and Presley Lee. Gary takes great pride in being a grandfather to Mary Cambre, Landry, Baylor, Beck, Noah, and Grey, cherishing the moments he spends watching them pursue their passions.
When he is not assisting clients or engaging in community endeavors, Gary finds solace in various hobbies. He enjoys playing golf, working out in the gym, and exploring his 400 acres of timber. In his workshop, he channels his creativity into building unique pieces like deer stands and rustic furniture. Gary also relishes quiet moments, often immersed in self-improvement and motivational
books, always eager to learn something new.
Gary Gainspoletti' s career is marked by a steadfast commitment to his clients, his community, and personal growth. With his extensive expertise, unwavering dedication, and warm-hearted nature, Gary is a trusted financial advisor who goes beyond helping individuals and businesses navigate their financial journeys with confidence and purpose.