Russell Gainspoletti, CPA, CFP®
Associate Partner, Gainspoletti Financial Services | Financial Advisor, RJFS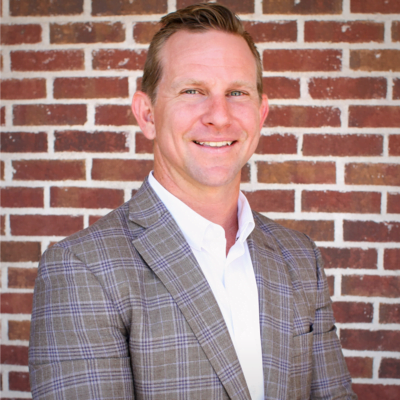 Russell Gainspoletti is an esteemed financial professional, serving as the Associate Partner of Gainspoletti Financial Services and a Financial Advisor at RJFS. With a strong background as a Certified Public Accountant and a CERTIFIED FINANCIAL PLANNER™, Russell brings a comprehensive and client-centered approach to his role.
Russell's expertise is evident in his impressive list of securities registrations, including Series 6, 7, 24, 63, and 66. He is also a licensed life insurance agent in Mississippi, providing his clients with a well-rounded range of financial solutions.
In addition to his professional accomplishments, Russell was an active member of the community as a volunteer fireman for the city of Cleveland for 20 years. His dedication to serving others extends beyond his work in finance, demonstrating his commitment to making a positive impact in his local area.
Russell's strong family values are reflected in his personal life as well. He is happily married to his wife, Rivers Gainspoletti, and together they have three wonderful sons: Beck, Noah, and Grey. Russell cherishes the time spent with his family, sharing his love for activities like jiu-jitsu, working out, cooking, being outdoors, and reading.
When asked about his favorite aspects of his job, Russell highlights the variety that comes with investment management and financial planning. He finds fulfillment in the dynamic nature of the industry, ensuring that he is always engaged and never bored. Additionally, Russell values the close-knit relationships he has formed with his colleagues, considering them as a second family.
The most rewarding part of Russell's role is witnessing the impact of a comprehensive financial plan on his clients' lives. Guiding individuals through their financial journey and showing them how to achieve their goals is an immensely gratifying experience for him.
As a Financial Advisor at Gainspoletti Financial Services, Russell is responsible for managing the financial planning side of the business. His ultimate goal is to help individuals navigate the complexities of achieving their financial goals, allowing them to focus on their passions and priorities in life. Russell's responsibilities include staying updated on new investment solutions, monitoring investments, identifying potential threats to financial goals, and ensuring exceptional customer service through efficient operations management.
Clients of Gainspoletti Financial Services can rely on Russell's expertise, dedication, and commitment to helping them achieve financial success. With his comprehensive knowledge, genuine care for his clients, and focus on delivering personalized solutions, Russell is a trusted partner for individuals and families on their financial journey.